This is good stuff folks.  Very useful and something we can all benefit from knowing.
TheSurvivalPlaceBlog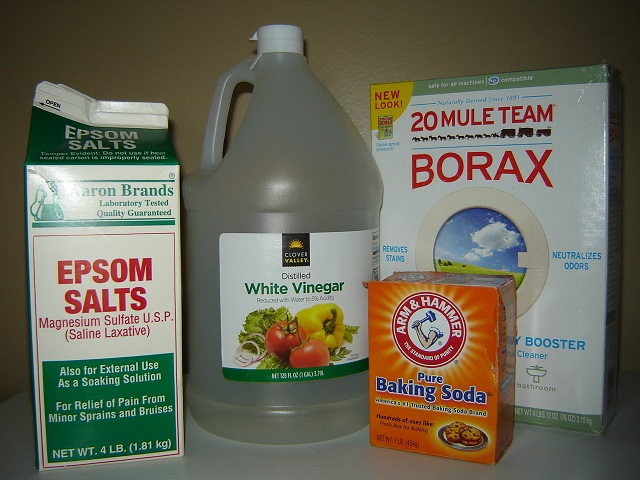 The more I'm exposed to prepping the more I feel like it's about re-learning how to live a healthier lifestyle every bit as much as being prepared for emergencies.
These days, we're programmed to go to the store and purchase whatever products are prominently displayed on the store shelves without giving it a second thought. Granted, more and more people are opting for organic alternatives, but the funny thing is that we've had the most "organic" products available all along, we just needed to see that they can be used to create what are probably the healthiest options for us.
While there are many basic supplies we could mention, I'll focus on four: vinegar, baking soda, borax, and epsom salts. With these four basic base supplies one would be hard-pressed not to be able to replace nearly anthing we currently purchase for household use. Obviously, there are additional ingredients…
View original post 1,069 more words